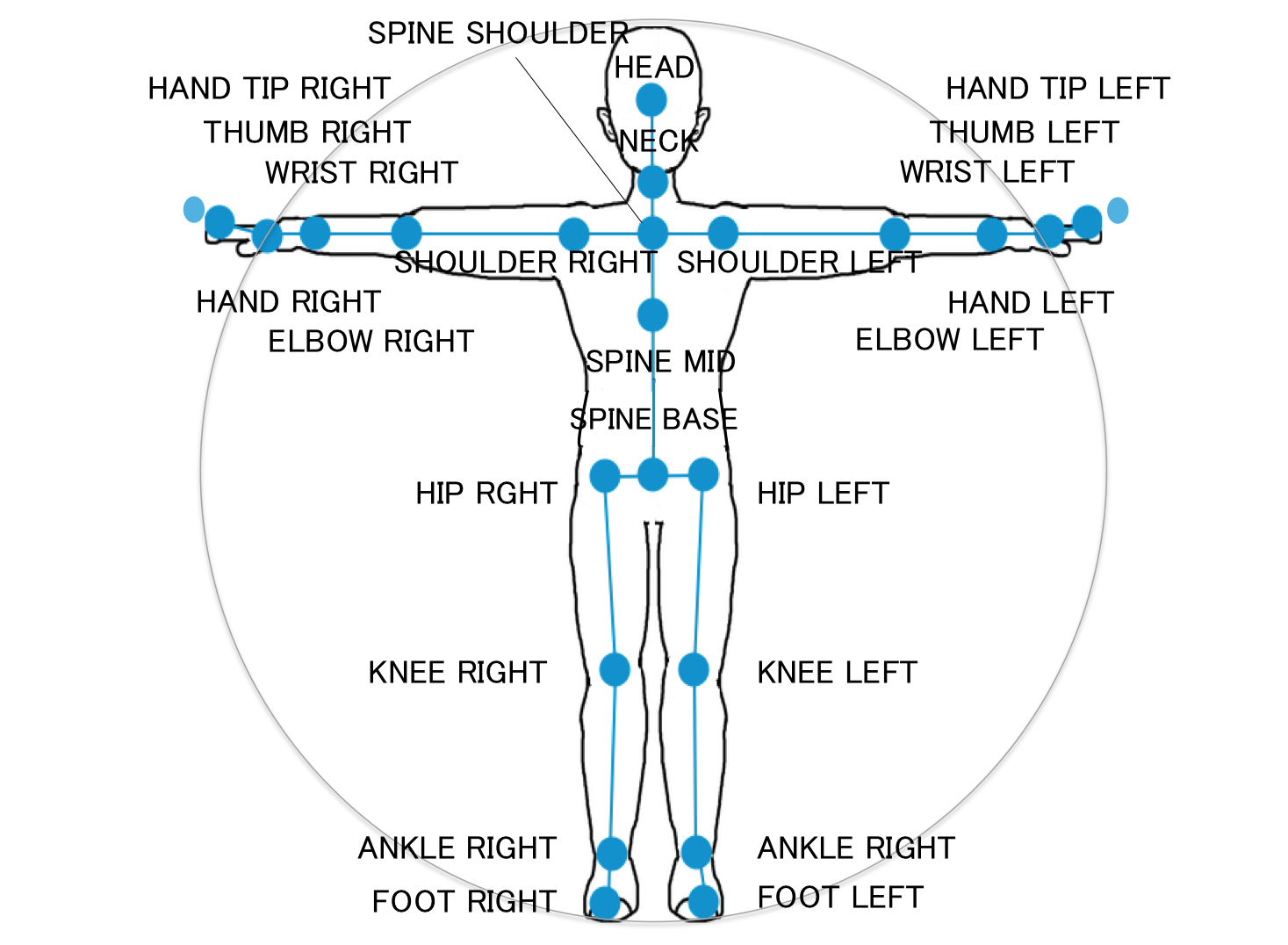 DETECTION OF JOINT
l
This software estimates 25 joints of one person and tracks its movement.

RECORD AND SAVE THE JOINT DATA
l
Record the three-dimensional coordinates of the detected joint at 30 fps and save it as a CSV file. At this time, the coordinate acquisition time is also recorded in milliseconds.

RECORD AND SAVE THE COLOR IMAGES
;
Record and save the target color image as a 30 fps still image. The title of the color image is the recording start time (YYYY.MM.DD_hh.mm.ss.fff). The color image storage format is jpg.